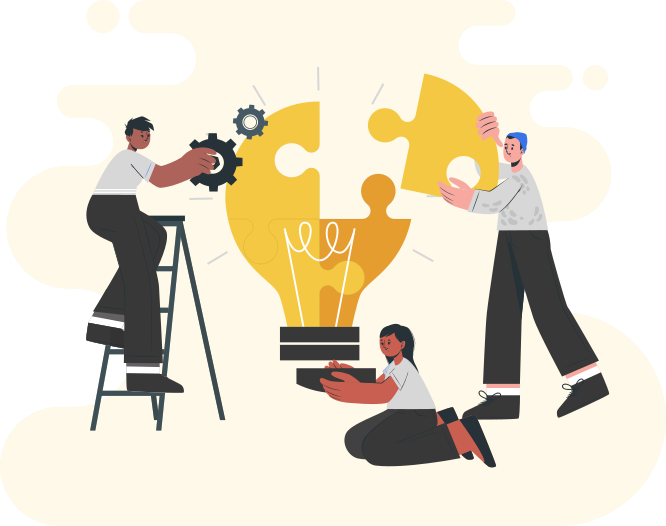 If you are passionate about startups, technology and innovation, then we are looking for you. We welcome talent from anywhere and 100% of our team is remote. If you are smart and talented, tech stack doesn't matter.
Over 16 years of experience as an architect, developer, analyst of enterprise applications and systems. Strong development experience on Architecting & developing Mission Critical and high traffic Applications.
Started her career as a design engineer at L&T Valdel and then CoFounded Adhish Tech handling finance and growth for the past 5 years.
Over 15 years of Information Technology experience in Client, Server and Web based technologies. Worked for Fortune companies mostly financial services.
15+ years of I.T experience in Analysis, Design, Coding, Performance tuning, Troubleshooting, Deployment, Implementation and support using JAVA / J2EE technologies.
Techinical lead, developer in full stack development. Strong handson experience on Building UI frameworks & professional web applications using latest technologies.
16+ years of overall experience and more than 15+ years of relevant IT experience, worked on various technologies and have the ability to work in a dynamic environment as a part of project team and as an individual..
Her passion is agriculture, but once she understood how data analytics are really helpful for modern world, especially related to agriculture, a huge interest has been developed into analytics now.

Over 12 years of experience in software development with strong expertise in NodeJS & Postgres
Innovative engineer managing all aspects of the development process for small to medium-sized projects. Strong expertise in Reactjs, React Native, NodeJs and Php.
Entrepreneur with a deep passion in technology and business. Bala founded and been part of multiple bootstrapped startups in Hyper local, Ed tech, Business Process Management, Food tech and Sports Analytics spaces.
Started as an intern to Adhish Technologies and now moved up as a Data Engineer in TrueInsights. Over 3 years of experience in all aspects of testing like load testing, automation testing, API etc and experienced in SQL.
Loves to work with new technologies and is consistently recognized for excellent problem-solving and analytical skills.
Expert in Java and Front end technologies like ReactJs. Loves to work on Startups and new technologies.
Content Engineer & Graphic Expert
Working for Adhish Tech for the past 10 years with ton of experience on graphic designs like icons, images etc. Moumita takes care of website content management for the clients.